Introducing this year's Flame Challenge science communication competition.
Hawkeye, Alan Alda's character in M*A*S*H, was a lanky wise guy with a serious edge—or was it the other way around?—always poking at serious matters. (M*A*S*H fans or the confused might try Footnote 1.) In front of the kids in this PBS segment Alda seems to have a sweeter version of his famous role in real life.
His subject is science. In particular, how to teach it to kids.
Alan has run a couple of science writing challenges now — What is a flame? What is Time? — inspired by his disappointment in his science teacher's answer to the first question. Let's let PBS tell that story,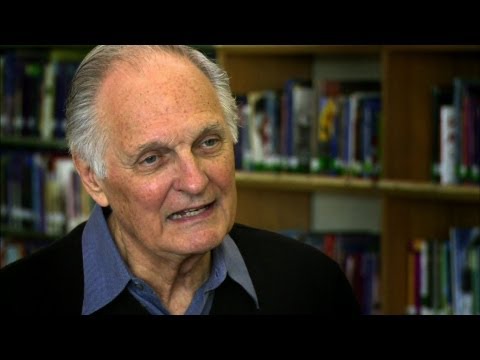 His challenges are cleverly set up. A question that is easy to pose but deceptively hard to answer and a target audience of 11 year-olds. Old enough to take a fairly sophisticated explanation but need the explanation broken down. And, of course, the judge are kids – no adults guessing what kids might think is best.
This year's Flame Challenge is, What is colour? You've until March 1st 2014 to get your entry in, to be judged by thousands of kids via on-line voting. (Accuracy is screened by scientists. Teachers should note that their classes need to sign up before the end of January.)
This year there will be two winners, one for a 300-word-or-less written entry and another for a video or graphical entry. (Videos must be less than 6 minutes long.) Winners will get a trip to the World Science Festival in New York.