ANZAC Day 2014 at Browns Bay

Today was the 99th anniversary of the Gallipoli landing in World War One, and for Australia and New Zealand, an event that left its mark on the numbers of men killed and wounded. It is a poignant time. There is a sadness that propagates through the generation, in the stories, and in the quieter and sadder tone we grew up listening to. Within my family, of the six men who went off to fight in World War One, only one came back alive.
It's not a time for constant photography, or watching the event through the viewfinder. So I mostly stood, listening to the service. What I've tried to do is get a very small number of shots that depicted the event.
#1 Flagbearer at the start of the parade

#2 Getting a lift- not all are able to march in the parade anymore

#3 The Last Post- this is the most evocative from this morning. I was focusing on the bugler to the right of the picture (he can be seen very defocused there still) but as the notes from the Last Post played, I noticed the face and emotions on the young guard. I switched over to focus on him
#4 Veteran lowering flag

#5 Veteran laying Wreath

#6 The young laying wreath

#7 Veteran with medals

#8 Veteran in Uniform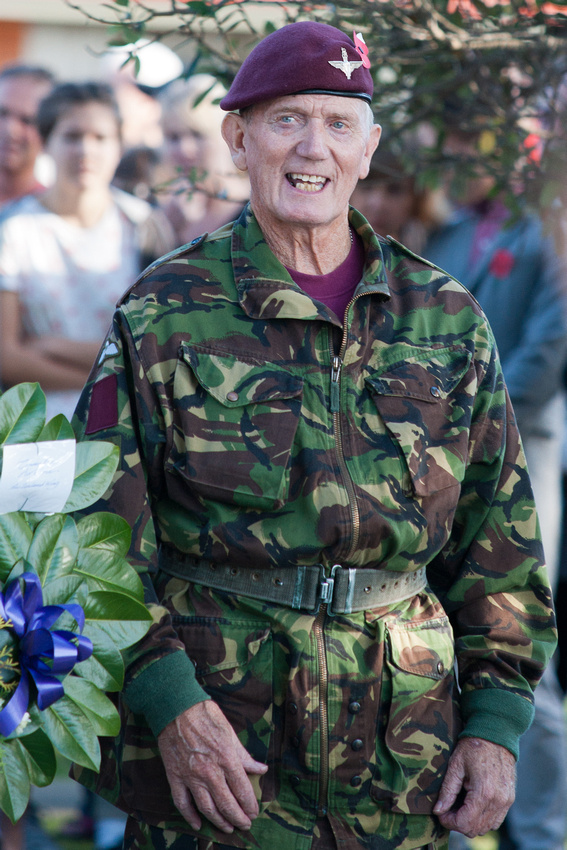 ---