Photography with Kodak Ektar

It is becoming a challenge to keep up the film photography, so last month aI made a concerted effort to get through one roll at least. This was also my first chance to shoot with the Kodak Ektar 100 film. This is reputed to scan well and to have a very fine grain. Not being able to find anyone in NZ who stocked it, I imported it from the US.
The first subjects I tried were of the stream in the Pohuehue Reserve, which lies between Warkworth and Orewa. I think one of the advantages of film is that it still has a wider dynamic range than digital. So there's less risk of the highlights blwoing out.
So we'll start with a couple of shots from there.
#1 Rivelet
This second shot looked much better than digital version. The bright sunlight streaming in at the rear of the scene threw out my DSLR's attempt to capture the scene.
#2 On the edge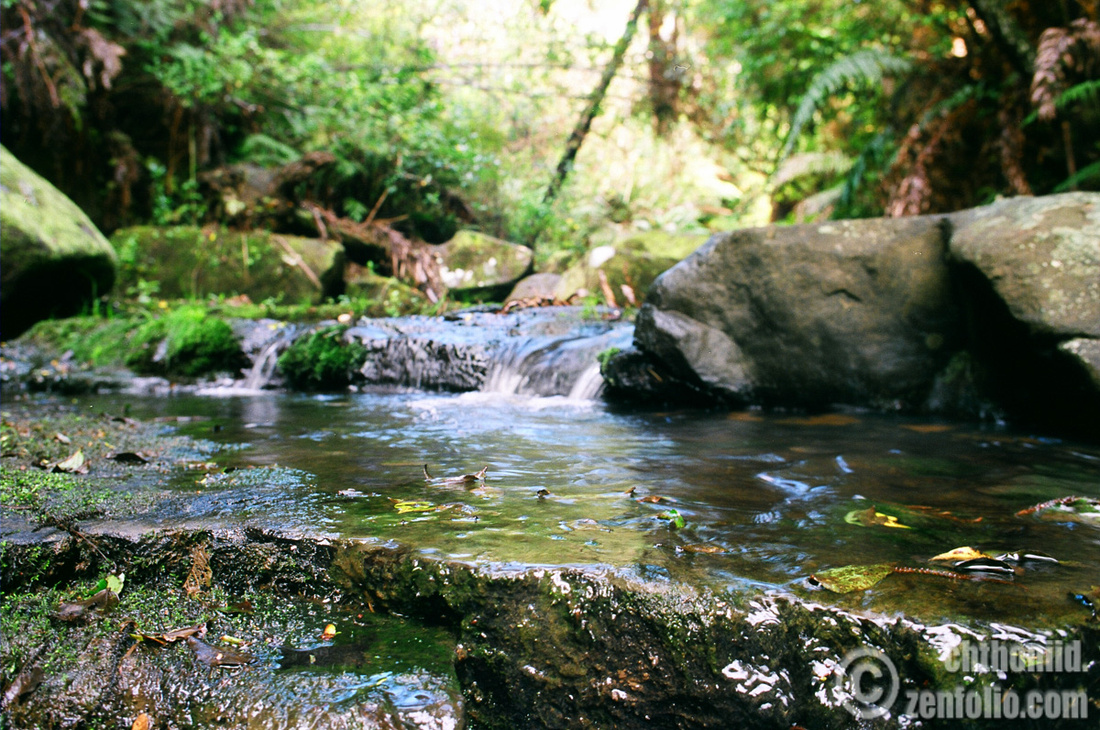 I then tried some 'painting with film'. In these shots, rather than keeping the camera solid, I've tried a long exposure to create a more impressionistic scene by moving the camera up and down to mimic brush strokes.
#3 Native Trees

#4 Nikau Palms
And finally
#5 Fern Spin
So, after a few forays out, I'm afraid it is harder to keep up the shooting with film. While it remains the best medium for a film look and the dynamic range is superb, a number of problems persist. The lighting is critical. The difference between a good shot and a so-so is much more sensitive to light. You can't adjust white balances or contrasts or the like later. If lighting is good, the shots will turn out great. If its poor- as more foray to Waterfall Gully was- the shots become duller, faster.
There's also issue of having the ISO fixed. You're destined to shoot at the set ISO, and for film, that's usually low. That means a lot of shots can't be attempted. You can get a shot with a DSLR when you can't with film. And for long exposures, it's very tricky. You don't get any opportunity to review the exposure, so the guess and hope factor becomes higher.
---