Well, in December I make my next expedition overseas.  It'll be my sixth trip in the last 12 months, and like all the others, up in the Northern Hemisphere. 
More specifically, China. I'm heading to the far north so it'll be very cold.  So that's a whole lot closer.  This is adding up to a lot of hours in cattle-class or sitting at airports.  Or sleeping at them, if flights get cancelled.  There clearly aren't enough international crime or conservation organisations based in Australia.
The trickier thing about the research at the moment is that either a lot of information we're handling is confidential, or it's not quite prudent to say what I'm working on.  Some of this reflects the now much greater interest law enforcement in wildlife crime, from organisations like Interpol or the UNODC.  There is a realisation that international criminal organisations are attracted to wildlife crime, and there are big profits for them to capture from poaching and smuggling.  Wildlife crime is still not seen as a big issue on the ground though.  By that, I mean local police usually put wildlife crime way down their priorities.  Anyway, the point is, it's very difficult research to talk about.
As an aside, it's interesting looking back at how my travel kit has changed over time.  In the 1990s I started with a cheap MP3 player (that could store 2-4 albums) and some paper back books, bought at the airport.  This quickly becomes frustrating as airport bookshops tend to authors who churn out stuff I can't get into. I really can't stomach crime thrillers about yet another American lawyer, or the like.  For a brief while, I appreciated the Rome series of Colleen McCullough. They were well written, and were long, long books.  Just perfect for those international flights.
I did dabble with a Palm PDA briefly.  But the best device for a while was the Sony PSP.  I could play movies, music and read books in hml format.  It even had a basic WiFi ability.  It's a shame it never had a decent keyboard.  In theory it could also play games.  I know this because other people used their PSP to play games.  It never appealed.
Then for a while laptops became a necessity. They're great tools to work with, but the pesky power adapters and low battery life in the end, are a hindrance on the big flights away.
Now the kit has settled on an iPad for a lot of work a laptop used to do.  I just need a USB charger for it.  I also have an iPod nano.  It clips easily to clothes, and means I don't have to use a smartphone or iPad.  This is an easy way to sustain battery life on the long trips.  Also USB chargeable.  The iPad also doubles as a movie player and an ebook reader.  Phones are also rechargable by USB, and are handy ways to discover the person you thought was meeting you at Beijing Airport, is actually in Inner Mongolia. The overall effect is a massive down-sizing in kit, but with much more ability to soak up many idle hours.  The tablet and the noise-cancelling headphones add up to a large improvement in the quality of flying.  I'm dubious the seat-space in economy-class as as spacious(!) as it was in the 1990s.
The one area I haven't been able to achieve much miniaturization is with the camera gear.  It turns out to take the photos I want, the DSLR still remains king.
For instance, these pics from Canterbury and Vienna require a lot of low-light capability and the ability to go very wide.
Vienna- Military Museum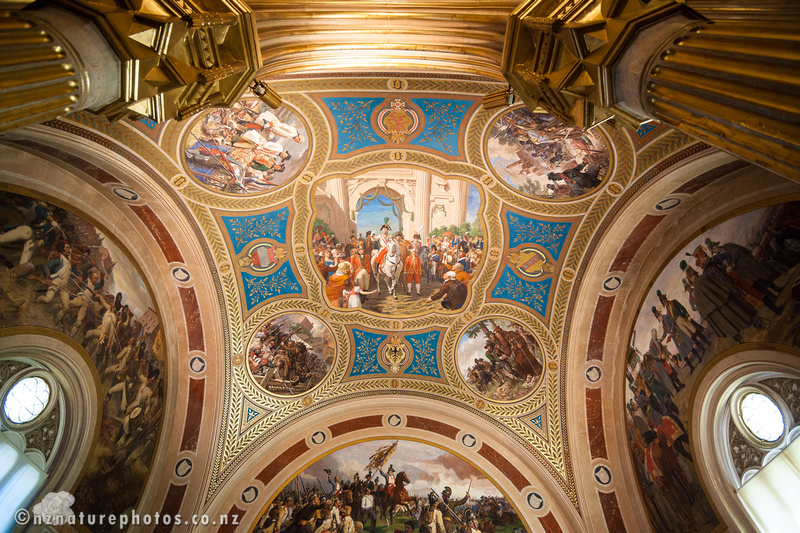 Vienna- Military Museum
Canterbury Cathedral

Canterbury Cathedral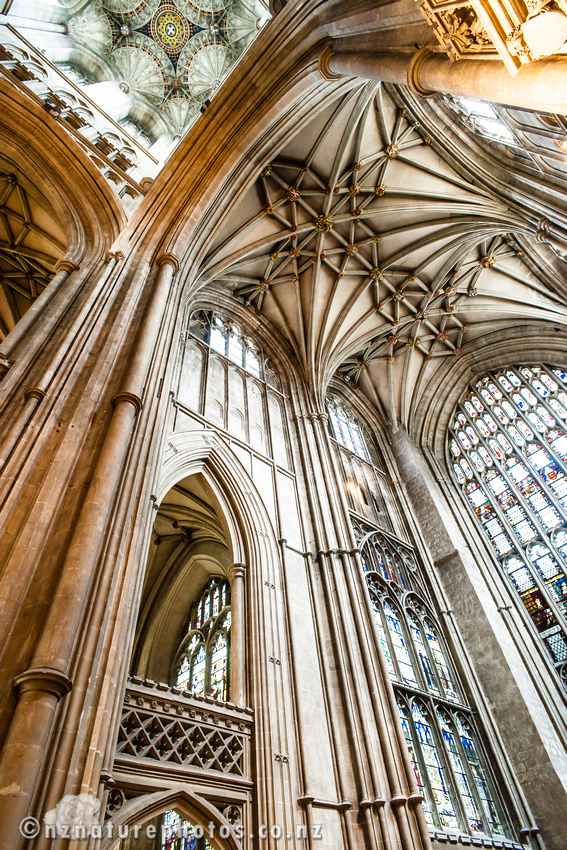 So I'm still hauling a big camera with me.
---