Book review: Buried Alive

I have to join the latest trend at sciblogs: morbid book reviews.
Ya gotta love 'em…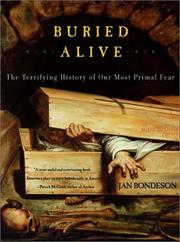 Seriously, our forensic science sciblog, Anna Sandiford, has a couple of book reviews out recently, one of which I've read (and enjoyed) and one I haven't, both with a dead body theme.
This reminded me that I have wanted to review a "morbid" book of my own Buried Alive, The Terrifying History of Our Most Primal Fear.
Buried Alive isn't the trashy work the subtitle might make you think. In fact, I can't but help wonder if the subtitle, while accurate, belittles the book a little. It is an entertaining read, presented in a light reading manner with lots of quirky anecdotes and facts despite the scholarship that lies behind it. It has a decent index and extensive notes with bibliographical references in the end matter.
Starting with the tales of Edgar Allan Poe–who else?–it explores the history and folklore of tales of being buried alive. There are illustrations of the various gadgets designed to allow the-maybe-not-dead to signal their recovery from the beneath the ground or in the temporary residences set out for the recently dead to ensure they really were dead.
(Not dead, but soon to be: the "Bring out your Dead Sketch", Monty Python.)
(Only of only vague relevance, but the deathly humour is good…)
Some coffins were apparently even fitted with an electrical light, heater and telephone. As you can see these ideas aren't from that long ago, really.
Bondeson examines the stories of "recovered death", the reports of scratches on the insides of coffins, what was considered death in historic times and the means of testing for life among other things (the author is an MD and professor at the University of Wales College of Medicine). There's an interesting chapter on the German mausoleum "experiment", along with other arrangements for the "Uncertain Living" (an interestingly PC expression considering that we think of today as the era of PC expression).
It's a compact book at slightly less than 280 pages of text in the main body and containing many period illustrations, quotes and even verse.
In all, an entertaining book, even if some of the medical practices of the comparatively recent past are a bit ghoulish.
---
Other book reviews or excerpts in Code for life:
Book excerpt – Losing the faces of your wife and children
Scratching open your brain in your sleep and other stories (Best American Science Writing 2009)
Book review: Victorian Popularizers of Science
---
Buried Alive, The Terrifying History of Our Most Primal Fear.
March 2002, W. W. Norton & Company
ISBN 13: 9780393322224
320pp including index and notes with bibliographical references.
---