Science communication bookshelf: suggestions, thoughts?

On my bookshelf I have a small collection of works dedicated to science writing or non-fiction writing. These include those listed below. I have a bunch on writing in general, too, collected from book sales on the cheap. With a few exceptions, they're probably not so good. Those I've listed below are the more formal works outside of the pure references (style guides and the like) that I have.
I'd be interested in others' comments on these books: what did you think the strengths and weaknesses of them were?
If you have any recommendations for books you found were particularly good for science writing or science communication in general, I'd be glad to hear of them too.
Fight your way past registration and let me know. (It's not hard, just off-putting!)
I'm not so keen on some of the lighter of the more recent works, as reviews suggest that you can get most of their message from reading around the WWW and thinking a little.
As for the books… I have a couple of works directly targeted at science writing in particular: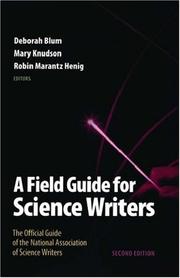 A Field Guide for Science Writers: The Official Guide of the National Association of Science Writers, Deborah Blum (Editor), Mary Knudson (Editor), Robin Marantz Henig (Editor). ISBN 13:9780195174991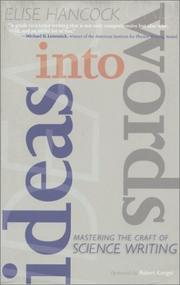 Ideas into Words: Mastering the Craft of Science Writing,  Elise Hancock. ISBN 13:9780801873300
A few are aimed at more broadly at non-fiction writing in general: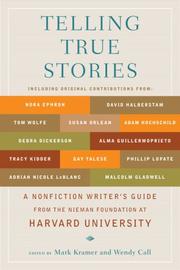 Telling True Stories: A Nonfiction Writers' Guide from the Nieman Foundation at Harvard University Mark Kramer (Editor), Wendy Call (Editor) ISBN 13:9780452287556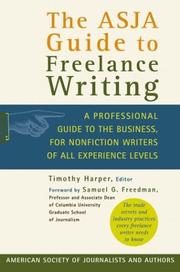 The ASJA Guide to Freelance Writing: A Professional Guide to the Business, for Nonfiction Writers of All Experience Levels Samuel G. Freedman (Foreword), Timothy Harper (Editor) ISBN 13:9780312318529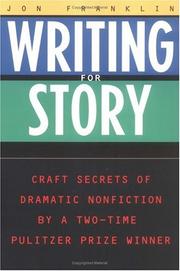 Writing for Story – Jon Franklin ISBN 13:9780452272958
The art and craft of feature writing (based on the Wall Street Journal guide) by William E. Blundell ISBN 10:0452261589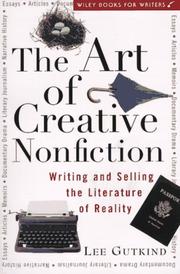 The art of creative nonfiction: writing and selling the literature of reality by Lee Gutkind ISBN 10:0471113565
Of course I have a motley collection of general writing books, loosely aimed at fiction. I'm not going to list these (too many…)
As you'd expect, I have the "usual" classics, Strunk and White, Fowler's, Partridge, etc. and the usual reference works (e.g. Shorter OED, a decent Roget's, the Oxford Manual of Style, etc.) Anything missing? I wonder, though, about print copy of the latter these days, given the electronic copies are perhaps more practical…
So… suggestions? Thoughts?
---
PS: I've hand-coded the layout of the graphics in this post; if it's broken in your browser let me know.
Previous posts on science communication on Code for life:
Scientists on TV: referees of evidence or expert's opinion?
£5,000 for poem on a medical subject
Genetic tests and personalised medicine, some science communication issues
Note to science communicators–alleles, not "disease genes"
Linking text and visual content
Three kinds of knowledge about science journalism
Science journalism–critical analysis not debate
RSNZ Manhire Prize for Creative Science Writing shortlist
---