Congratulations C.K. Stead!

In writerly (and readerly) news, New Zealander and long-time author C.K. Stead has won the inaugural Sunday Times EPG Private Bank Short Story Prize, worth £25,000 (a little over $NZ50,000).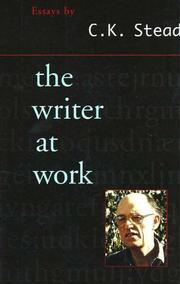 His winning entry was selected from six short-listed entries from a long-list of 20, from 1152 entries. The long-list includes several established writers, among them Rose Tremain. (The full long-list is available on the Times website.)
Looking at the age range of the long-listed candidates, 28 to 78, it is perhaps fitting that one of the oldest entrants is the winner.
Prior to his retirement, Christian Stead was a Professor of English at the University of Auckland. His former students and colleagues will no doubt be delighted.
It's a fine achievement.
---