Egg/face interface for Hide and the climate cranks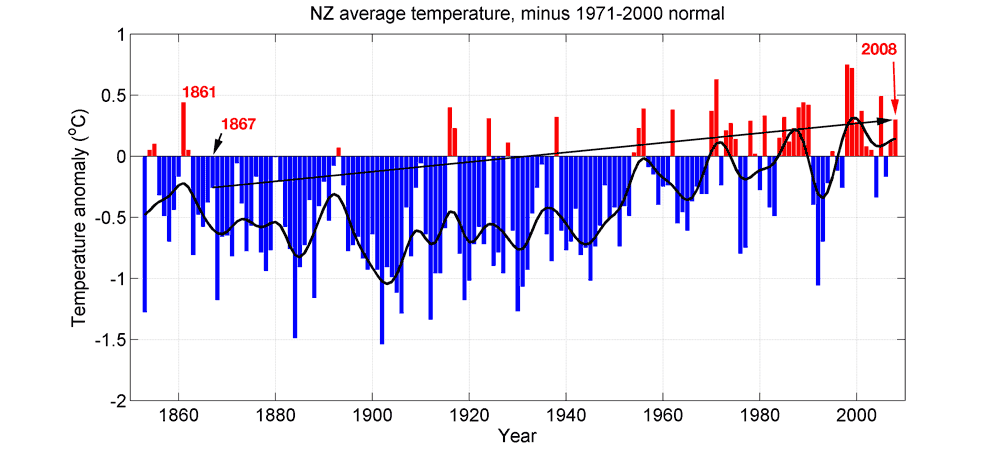 What was it Richard Treadgold and Rodney Hide were saying? Here's Hide, speaking yesterday in Parliament:
So, before Christmas, I asked NIWA to disclose the adjustments and their reasons. They said they would. But they have just told the Climate Science Coalition they don't have the record of the adjustments.
And here's Treadgold and the NZ Climate Crank Coalition:
This follows an admission by NIWA that it no longer holds the records that would support its in-house manipulation of official temperature readings.
Just to to provide a little balance, here's NIWA, yesterday:
NIWA has added two new documents to its National Climate Centre web pages to outline how and why it made adjustments to its 7-station temperature readings in order to provide accurate and meaningful data to use in a time series of temperature information.
One document [PDF] lists all the adjustments made to the station records used in NIWA's long term New Zealand temperature series, while the second [PDF] looks at one station, Hokitika, and explains in detail the rationale for that station's adjustments.
I look forward to the prompt release of apologies from Rodney Hide, Richard Treadgold, Terry Dunleavy and the NZ Climate "Science" Coalition to NIWA, Jim Salinger and all the scientists involved in preparing and maintaining NZ's climate records, but I won't be holding my breath.
---