Heidi Cullen at Climate Central covers the highlights of NOAA's State of the Climate: 2009 report, released yesterday (NOAA press release here). Key message: ten of the most important climate indicators, with multiple datasets for each, show that the planet is warming.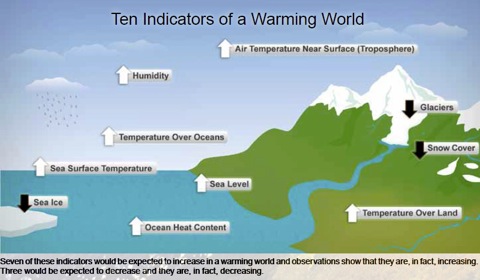 It's worth digging around at the NOAA site linked above — there are animated graphics of all the key datasets (such as sea surface temperature), and NOAA's new ClimateWatch site also has some nifty graphics — a climate data dashboard — to play with.
The full report is a 110MB download (here) and covers 2009′s climate and weather events in detail, but there's a 10 page summary for the impatient here. More coverage at Skeptical Science and the Guardian.
[Dusty]
---