Can Cancún's COP deliver?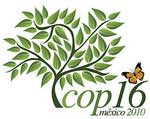 Another year, another Conference of the Parties to the United Nations Framework Convention on Climate Change, number 16 in a series that looks set to run and run. Mexico is the host, Cancún the seaside resort where thousands of diplomats, negotiators, activists and apparatchiks are gathering to have another go at sorting out a successor to the Kyoto Protocol. High hopes for a comprehensive deal in Copenhagen last year were dashed on the rocks of US inaction, Chinese intransigence and a failure of political will. A weak but face-saving Accord was cobbled together at the last minute, but it satisfied very few — least of all those who'd like to do more than pay lip service to a 2ºC target.
By way of contrast, the build-up to Cancún has seen prospects of a final deal downplayed by just about everyone involved in the process. COP 16 will make progress on the building blocks of a Kyoto follow-up, we are told, but few expect anything substantial to happen before COP17 in Durban next year.
Nature News has a good overview of expectations:
"It's a question of trying to get some incremental gains," says Saleemul Huq, a senior fellow at the International Institute for Environment and Development (IIED) in London. "The approach of all-or-nothing that we took in Copenhagen blew up in our faces, and we can't just sit back and do nothing at all."
John Vidal in the Guardian reports on the impatience of Latin American and African nations:
"There is deep frustration among the least developed countries", said Bruno Sikoli, the spokesman for the 54-strong group of mainly African countries. "We feel there has been far too much talking. If the rich countries put nothing new on the table, then it will be very serious. Climate change is affecting our countries hard now. It is most urgent."
Johann Hari in The Independent takes the bleak view:
The collapse of Copenhagen has not shocked people into action; it has numbed them into passivity. Last year, we were talking — in theory, at least — about the legally binding cap on the world's carbon emissions, because the world's scientists say this is the only thing that can preserve the climate that has created and sustained human civilization. What are we talking about this year? What's on the table at Cancun, other than sand?
Hari's extended riff on the "great ecological crash" we're staring in the face is well worth a read — he's a compelling writer — and he articulates all too well the reality of the huge disconnect between the evidence piling up that we need to act fast and the complacency of the international realpolitik.
The Economist joins the chorus with perhaps the ultimate in negative perspectives. In an editorial the magazine declares:
In the wake of the Copenhagen summit, there is a growing acceptance that the effort to avert serious climate change has run out of steam. Perhaps, after a period of respite and a few climatic disasters, it will get going again. It certainly should. But even if it does, the world is going to go on getting warmer for some time.
The chance of hitting a 2ºC target has passed. It's now time to focus on adapting to the inevitable:
Though they are unwilling to say it in public, the sheer improbability of such success has led many climate scientists, campaigners and policymakers to conclude that, in the words of Bob Watson, once the head of the IPCC and now the chief scientist at Britain's Department for Environment, Food and Rural Affairs, 'Two degrees is a wishful dream.'

The fight to limit global warming to easily tolerated levels is thus over. Analysts who have long worked on adaptation to climate change–finding ways to live with scarcer water, higher peak temperatures, higher sea levels and weather patterns at odds with those under which today's settled patterns of farming developed–are starting to see their day in the uncomfortably hot sun.
What's left is planning to adapt, and The Economist does a characteristically through job of providing an overview. I'd say it was notably optimistic in the face of the climate numbers — particularly those presented in a "theme issue" of the Philosophical Transactions of the Royal Society A — Four degrees and beyond: the potential for a global temperature increase of four degrees and its implications. [All the papers in the special issue are available free until Nov 30, and many beyond that date.] The Guardian does a good job of summarising the bad news:
Rachel Warren, at the University of East Anglia, described a 4C world in her research paper: "Drought and desertification would be widespread … There would be a need to shift agricultural cropping to new areas, impinging on [wild] ecosystems. Large-scale adaptation to sea-level rise would be necessary. Human and natural systems would be subject to increasing levels of agricultural pests and diseases, and increases in the frequency and intensity of extreme weather events."

Warren added: "This world would also rapidly be losing its ecosystem services, owing to large losses in biodiversity, forests, coastal wetlands, mangroves and saltmarshes [and] an acidified and potentially dysfunctional marine ecosystem. In such a 4C world, the limits for human adaptation are likely to be exceeded in many parts of the world."

Another Met Office study analyses how a 4C rise would differ from a 2C rise, concluding that threats to water supplies are far worse, in particular in southern Europe and north Africa, where regional temperatures would rise 6-8C. The 4C world would also see enhanced warming over most of the US, Canada and northern Asia.

In sub-Saharan Africa (SSA), "the prognosis for agriculture and food security in a 4C world is bleak", according Philip Thornton, of Kenya's International Livestock Research Institute, who led another research team. He notes there will be an extra billion people populating Africa by 2050.
Expectations for Cancún are low, but the stakes just keep on getting bigger. The next two weeks will give us an idea which way the chips are falling. Hot Topic will once again be featuring guest posts by Oxfam NZ's Barry Coates, who is already in Cancún, plus I'll add comment as news catches my attention. You can also follow the NZ Youth Delegation at their blog.
For more detailed news, there's the International Institute for Sustainable Development's Reporting Services' coverage, including their Earth Negotiations Bulletin, a daily update of events. iPhone owners can even download a UNFCCC app, Negotiator, designed to keep you up to date with COP 16 news — even read conference papers. Slightly more quixotic is the Twitter newspaper The unfccc-ipcc-cop Daily at paper.li. It'll be interesting to see how that goes…
And finally: we can expect more comedy gold as the Scaife-funded Committee For A Constructive Tomorrow is flying Christopher, Viscount Monckton of Brenchley into Mexico to bring his unique brand of, er, something or other to proceedings. He'll even have Roy Spencer to act as his bag man… I confidently expect high jinks.
---