Dismissing Greens' plan out of hand not justified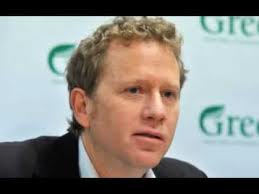 The immediate government reaction to the Greens' announcement yesterday of their '100,000 green jobs' policy was to defend the economic status quo.
The Prime Minister John Key:
"They are talking about putting enormous taxes on New Zealand that would send a lot of businesses bankrupt."
Transport Minister Steven Joyce weighed in:
"What they're proposing is to add lots of costs, add lots of taxes and then magically, supposedly, all the jobs would be in place."
The Greens' proposals for raising the money to fund the green jobs initiative include a capital gains tax, a temporary levy on income to fund the rebuilding of Christchurch, a cutback on new motorway spending, and a toughening up of the generous subsidies offered by the ETS in its current form. I presume these are the costs and taxes that so alarm Key and Joyce.
It's not my purpose to engage with or support the detail of the Greens' revenue-raising proposals, but the green-jobs economy that they are advocating (booklet here) is surely along the right lines. It doesn't seem that the PM and Minister of Transport see better ways of getting there, but rather that they want things to stay as they are.
The first item in the Greens' package includes support for energy conservation measures by expanding the Heat Smart home insulation project costing $350 million and employing 4,000 people directly – 10,400 if indirect and upstream employment effects are included.  It is increasingly clear that energy conservation is an easily achieved and very substantial measure in the battle to preserve the climate. The fact that it is job-intensive is an added bonus. Here's just one example from the 2008 United Nations Environment Programme (UNEP) report Green Jobs: Towards decent work in a sustainable, low-carbon world
'The most impressive building project to date is the German Alliance for Work and the Environment, a retrofitting program serving 342,000 apartments as of March 2006. From 2001—2004, this project was responsible for creating 25,000 jobs and saving an existing 116,000. In 2006, an estimated 145,000 additional full-time equivalent jobs were attributed to this building retrofit program as a result of increased levels of public-private spending.'
The second, and largest, item in the package is gearing up renewable energy towards a major export industry of renewable technology. It's a booming global market and a mere 1% share would mean an annual $6-$8 billion return. The Greens see New Zealand particularly well placed for this, with considerable experience already in producing renewable energy and managing associated grid systems. Partnerships between publicly-owned energy companies and the numerous clean technology entrepreneurs in the private sector will be facilitated to provide energy solutions. There are 250 companies and organisations already involved in researching, developing, and commercialising clean technologies in New Zealand. They need expertise and capital, such as that which could be provided by the energy companies, in order to get their products from concept to export market. Government will play its role by setting a 100% renewable electricity generation target for 2030, increasing government expenditure on research and development by $1 billion over three years, and creating investment certainty by putting a fair price on carbon.  This is the big one for employment, an estimated 47,000 to 65,000 new jobs in high value-added manufacturing. The UNEP report provides plenty of evidence that this is not unrealistic.
The policy statement also gives attention to assistance in the greening of small to medium-sized  enterprises in New Zealand and a variety of other measures including a paid conservation corps, which I won't elaborate on here.
From the perspective of facing the challenge of climate change what is welcome about the policy is that it envisages a substantial greening of the economy and says that it will be good for business and jobs. That's the sort of positive affirmation we need to hear much more strongly and clearly from political parties of all hues. The government response to the Greens' package has so far been to declare that it would ruin the economy. Whereas trumpeting the benefits of coal and lignite mining, deep sea oil drilling, fracking for natural gas, and possible methane hydrate tapping is beneficial to the economy? If that is what Government thinks they clearly have not faced up to the reality of climate change, and an economy which fails to do that will truly put us on the road to ruin.
---