It's Global Warming, Stupid: telling it like it is in post-Sandy USA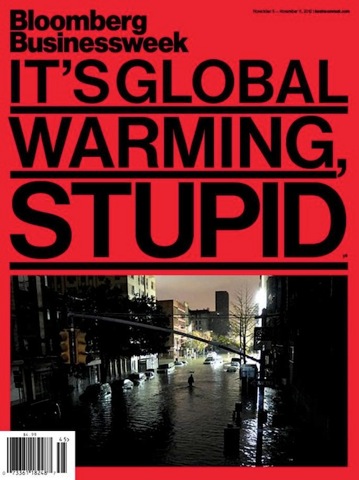 Sandy was an astonishing storm1. Bloomberg Businessweek has taken the opportunity to state the obvious and create one of the great magazine covers to sell the story2. It's worth reading the magazine's coverage3 because the usual suspects are out there trying to deny the undeniable. Sandy was a storm made worse by the fact of climate change. We all have to live with that.
While the US mops up, and reinsurers check their cash reserves, we can be sure of one thing. The worst is yet to come — and that's not being alarmist, just pointing out the consequences of unavoidable future warming. That's truly alarming.
See Jeff Masters for some of the reasons why.
The ageing magazine editor in me doffs his hat.
---