Stuff's stuff-up: climate liars on the loose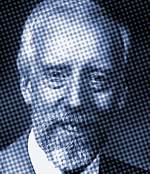 Stuff Nation was introduced a couple of years ago as the reader-led section of Fairfax Digital's NZ news site Stuff.co.nz1, home to quiz groups and news submitted by readers. Sadly for them, one or two of their readers have been taking them for a ride, to judge by one of this weekend's lead stories — a "reader report" by one Tom Harris titled We must adapt to climate change. Harris is highly unlikely to be a regular reader of Stuff Nation, being based in Ottawa, but he is executive director of the International Climate Science Coalition, a spin-off from the NZ Climate Science Coalition established with money from US extreme right-wing lobby group the Heartland Institute.
The ICSC lists Bryan Leyland and Terry Dunleavy — two of the trustees of the NZ Climate Science Education Trust that are trying to avoid paying the costs they incurred in taking an idiotic court case against NIWA and the NZ temperature record — as key players, and it is probably safe to assume that Leyland, who has in the past boasted about his ability to "twist arms" in Fairfax newsrooms2, is responsible for placing Harris's piece with Stuff. It's an op-ed riffing off John Kerry's comments about climate change during his recent Indonesia visit, so compelling and well-argued that it's been featured in high profile outlets around the world including The Bahamas Weekly, and — well, that's about it.
Harris's piece should be an embarrassment to any media organisation that has pretensions to any kind of editorial standards. Among the lies, distortions and misleading statements are:
The Nongovernmental International Panel on Climate Change demonstrates that much of what we thought we knew about climate is wrong or highly debatable. The science is becoming more unsettled as the field advances.
The NIPCC is a Heartland-funded exercise designed to massage the facts and mislead. It is better described as Heartland's big book of lies about climate change, as I noted a while ago. Meanwhile, real climate scientists are becoming ever more certain that we are in deep trouble.
We do not actually know how much climate will change as carbon dioxide (CO2) levels continue to rise. We do not even know whether warming or cooling lies ahead.
Future warming is certain unless and until atmospheric CO2 levels begin to reduce. Future cooling is only possible should there be a large number of big volcanic eruptions, the sun reduces its energy output significantly, we pass through a large cloud of interstellar dust, or someone rewrites quantum physics to show that everything we know about radiatively active gases is wrong. Even if that were to happen, the oceans would still acidify and cause us huge problems.
While atmospheric CO2 concentrations have increased about 8 per cent over the past 17 years, even the IPCC now acknowledges that planetary temperatures have not risen during this period for reasons they do not understand.
The planet has warmed over the last 17 years. The hottest year in the long term global record was 2010, and the next El Niño (2014/15?) is likely to usher in a new record.
Of greater concern than hypothetical future warming is the possibility that the past decade's cold weather records are a harbinger of significant global cooling. Solar scientists are forecasting that cooling is inevitable as the sun weakens into a 'grand minimum' over the coming decades.
"Solar scientists" are forecasting no such thing. An oddball Russian scientist may be, but no one with real solar chops is suggesting that cooling is likely. If this is the official view of the ICSC, then it places them so far out into left field that they should probably be asked to leave the stadium.
…governments across the world are planning only for warming, a relatively benign scenario and one that is appearing increasingly improbable.
Warming will only be benign if carbon emissions are cut with extreme urgency, and if we can reduce the atmospheric carbon load to 350 ppm or lower as soon as possible. If we don't — or can't — do that, we are far more likely to be on the road to ruin.
And finally, Harris reveals his real agenda:
Moving away from coal and other hydrocarbon fuels to flimsy alternative power sources because of climate concerns would be suicide.
Failing to move away from coal and hydrocarbon fuels is the truly suicidal approach, but inconvenient to the fossil fuel interests that have bankrolled the campaign against emissions reductions, in which Harris has a been a bit-part player.
Harris's interpretation of reality, born of an expedient ideology that lauds fossil fuels above all others and denies the reality of climate danger, is about as useful to any public debate on climate matters as a fart in the thunderstorm that's just rattled through my neighbourhood. The digital overlords of Stuff Nation at Fairfax NZ have been made to look foolish. Their reader-led exercise in news gathering is only going to be useful if they do some cursory fact-checking. Or perhaps they have just demonstrated that they are willing fellow travellers with Harris on the highway to hell. Either way, they should be ashamed of themselves, and at the very least apologise to their readers for so egregiously misleading them.
Internet home of Fairfax's NZ newspapers, principally The Dominion Post (Wellington) and The Press (Christchurch).
See update 2 to this post.
---