"Just So Science" – How the Kiwi reached the Edge of Space

Well, Tuesday 12th April 2011 is a day that will live on in infamy…. as the spectacular launch of the Kiwispace Foundation, and possibly for a few other reasons.
Celebrations at both Stardome in Auckland and Carter Observatory, ostensibly to celebrate the 50th anniversary of Yuri Gagarin's achievement of the first human spaceflight, went off without a hitch. Carter was even lucky enough to be visited by the Russian Ambassador who kicked off the evening by presenting Carter some rare photographs of Yuri and his family. Attendees also got to view this special surprise message from Commander Dmitry Kondratyev on the ISS:
[vimeo]http://vimeo.com/22326753[/vimeo]
But, behind these celebrations, something else had happened a couple of days earlier, in a field in the Waikato. Kiwispace launched its first successful mission to the Edge of Space (well, the 1950's definition of it anyway).
Here are a few of the images captured by the camera from it's 3 hour observing window: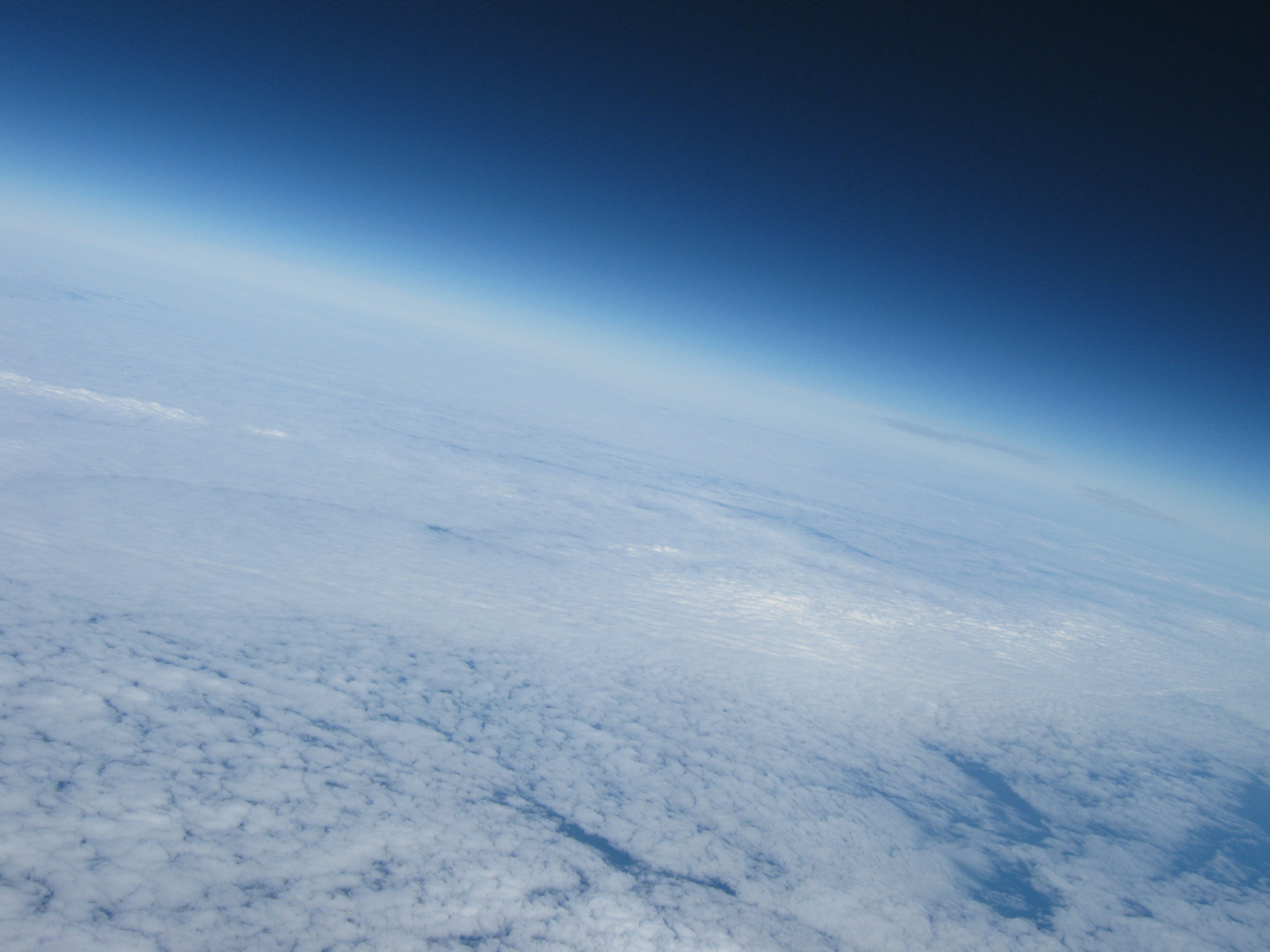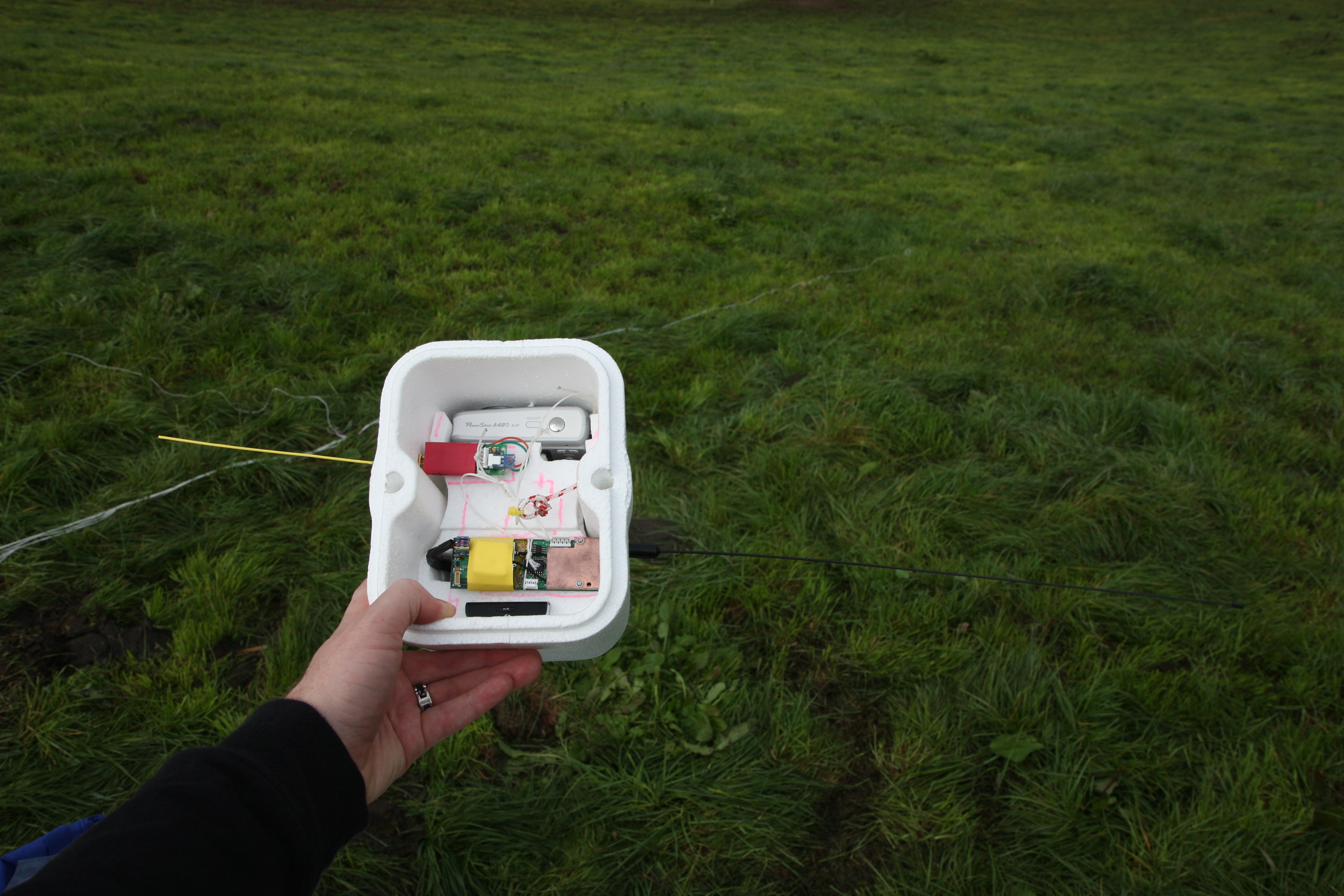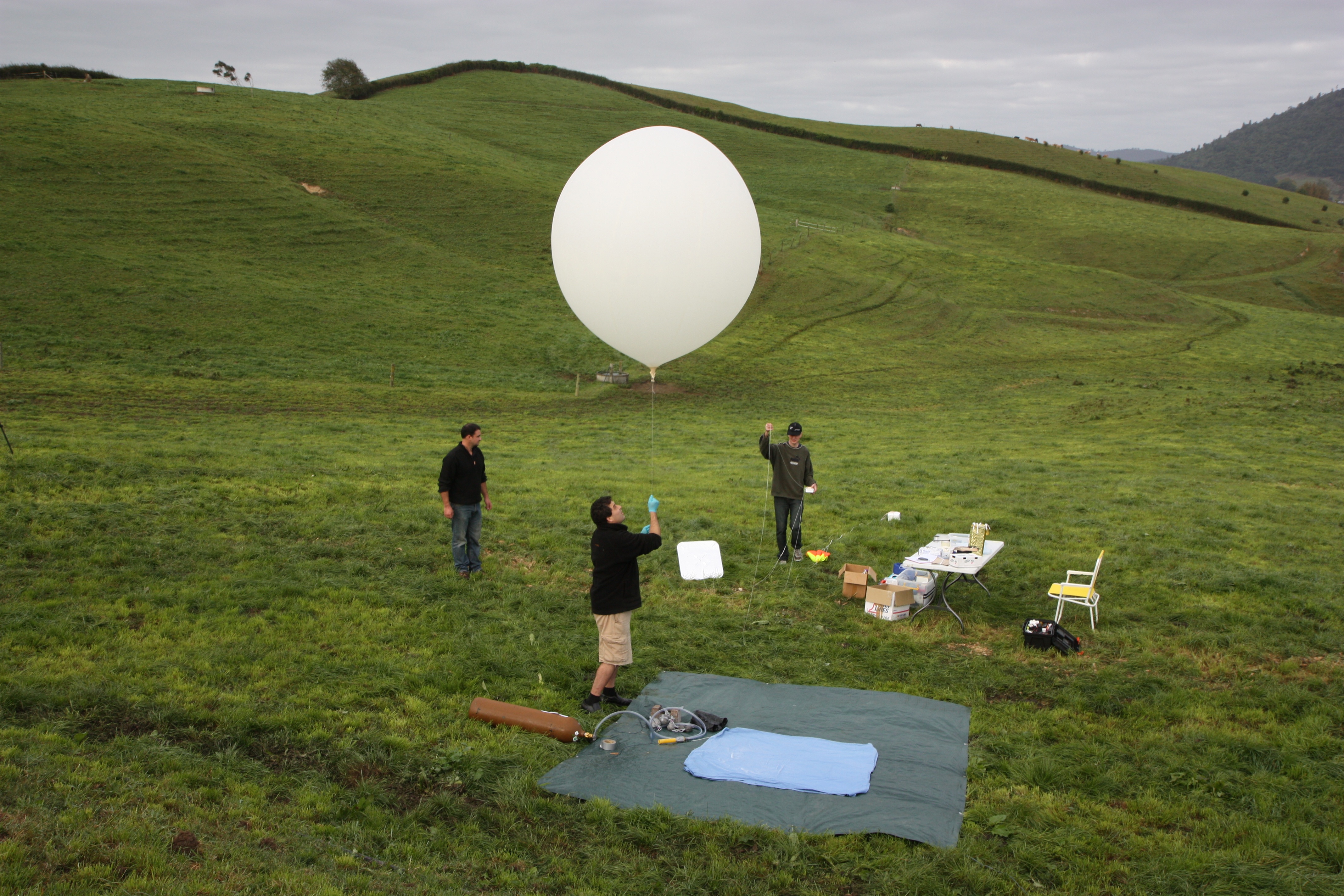 and a plot of its flight path: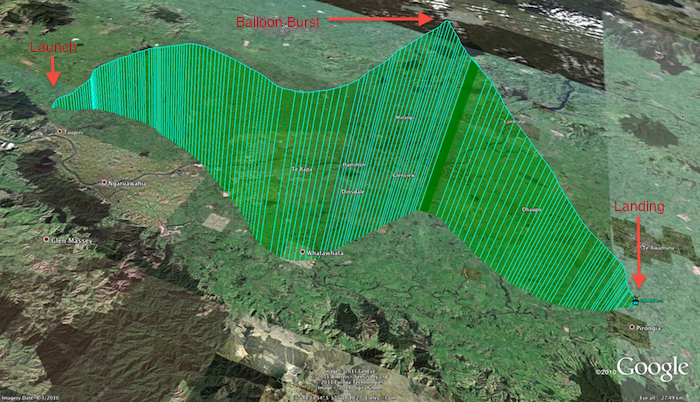 The full press release can be viewed here
Here's to being the first country to put a sheep in orbit! Congratulations Kiwispace!
Reference:http://www.kiwispace.org.nz/display/PORTAL/KiwiSpace+returns+photos+from+the+edge+of+space+%2811-Apr-2011%29
---