Science Books for Christmas

Towards the end of this month the New Zealand Institute of Chemistry (NZIC) is hosting Canadian author and science communicator Professor Joe Schwarcz. In addition to speaking at the NZIC conference Professor Schwarcz will be involved in public talks in Wellington and Christchurch.
Professor Schwarcz is also the author of a series of popular science books, several of which I recently ordered and have been reading. I am impressed. Written as a series of short conversational style pieces on chemistry and science Professor Schwarcz weaves science and history with a few quirky real life stories to entertain and inform the reader.
I highly recommend these books. I've already ordered several more copies as Christmas presents for friends and family.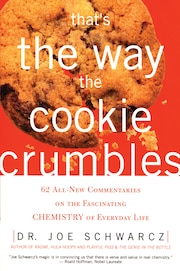 ---