You are running out of time to cast the most important you will have this year – who will run your community be voted Bird of the Year for 2010? This year I stepped up an offered my services as campaign manager for the the bellbird, and frankly i've done a terrible job. With nearly 9 000 votes cast the korimako has 51, or about 0.05% of the electorate's support. I'm sure this at least parially because Forest and Bird didn't include my completely unoriginal campaign logo in their post:
There, that got to be worth a vote or two right? I think it's all a bit late for the bellbird this year, because the poll has already become a two bird race. These are the standings scraped from the Forest and Bird site last night: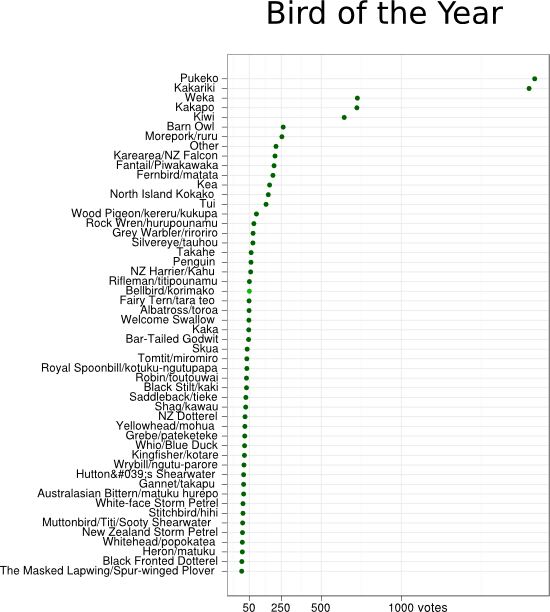 You can click to embiggen this graph, or
click here
to see a slightly different one
So it's a head to head battle between the Pukeko; a multinational entity which shills for one of the country's worst polluters, and the Kākāriki; a bird whose very name means green. Obviously, the bellbrid campaign still values and wants your vote, but if you can't make the korimako your bird of year, then we urge you think green!
---