Tight at the top as polls set to close

By DAVID WINTER 12th October
With two days of voting left the pukeko is maintaining a slender lead over the kakariki in its race to become 2010's bird of the year. According to voting data made available to The Atavism last night, the pukeko was a little over 50 votes in front of its psittacine rival. The two birds cleared away from the field early in voting, but have been locked in a tight struggle since then. The increased interest caused by their head-to-head battle has lead to a record 13 000 votes being cast, with almost half of them falling to one of the top two candidates.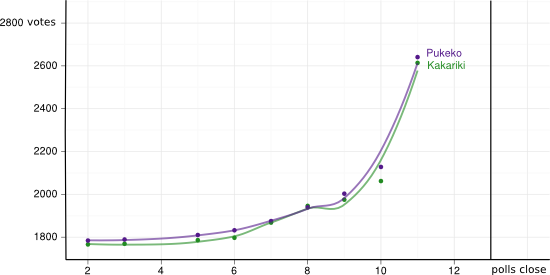 Meanwhile, the battle for the minor placings continues to create interest, with three contenders within 250 votes of third place. The kakapo performed well in early voting, but has since flat lined while the kiwi pulled itself from the middle of the pack between the 5th and the 7th of October but has seen its support wain over recent days. In the latest surge in this dynamic race the weka has established a lead for third place, the flightless rail soared in the polls following an
endorsement
from
one-time bellbird
Don McGlashan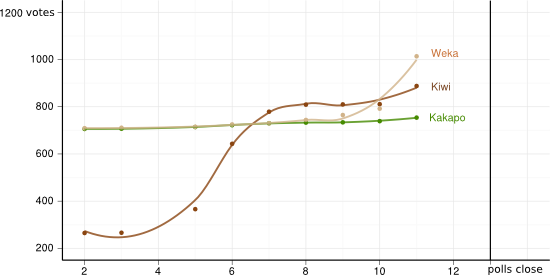 The bellbird itself has only received 72 votes, campaign manager David Winter was not available for comment at the time this article went to press.
---