Do old people hurt growth?

A new paper (PDF) claims that ageing populations will hinder growth by both dis-saving and dragging down innovation, thus reducing productivity. Using a VAR model, they relate the age structure to measures of growth, saving, investment, and other macroeconomic variables over the 1990-2007 period. They use those coefficients to predict the effect of demographic change on growth rates in the current decade. The results are dramatic, predicting that an ageing population will knock over a percentage point off some countries' growth rates.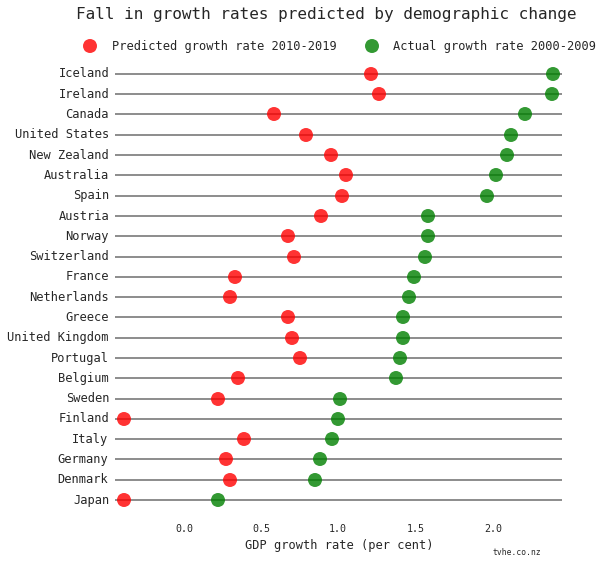 In a ray of light, this morning's FT (£) reported a study of over 15,000 German employees that examined the relationship between ageing and productivity. One of the authors is quoted saying:
As workforces age, employers are concerned that productivity will decrease. That is not so. What matters is not chronological age but subjective age.
The research suggests that older people are systematically excluded from training activities, and are relegated to less creative and meaningful work, which renders them less productive. As the workforce ages, that may begin to change. As it changes, the relationship between growth and age structures is likely to weaken.
---